OUR MODELS ARE AVAILABLE 24/7
Nudist Club in Munich
Have you ever been to a nudist club ? If so, then your eyes may have just lit up, thinking about the time spent there. If not, then you need to rectify that immediately and visit our nudist club in Munich. Many pleasent surprises await !

What will you experience in our nudist club in Munich ?
A unique blend of relaxation and eroticism. The club is a paradise for men not looking for a quick round of lovemaking, but for an unforgettable and erotic experience.
After stepping into the club, you can slip into a comfortable bathrobe and flip-flops. From there you will enter the common area where you can find the bar and snacks. The ladies are waiting there to keep you company. You need only smile at the woman of your choice and sit next to her to start a conversation. Naturally you can then proceed to one of our elegant rooms with her, but our nudist club offers so much more than a quick lovemaking. Our club offers a variety of amenities like a wellnes area with saunas, whirlpools, massage rooms and a lounge with live sports broadcasts.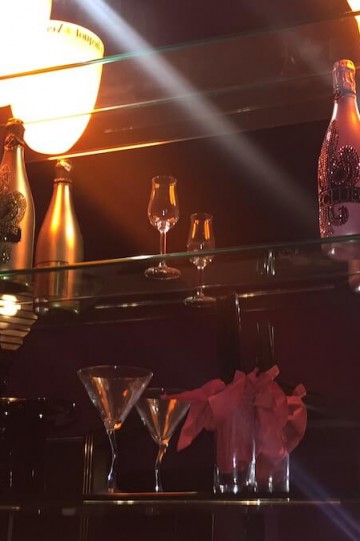 Choosing an all-day-ticket you can use these amenities at you leisure, as you are welcome to stay from opening to closing time. The bar is also at your disposal. Snacks and non-alcoholic beverages are included !
Is our nudist club in Munich worth your time ?
Absolutely! Our club is hosting ladies of all types, from young to experienced, slender to voluptuous. The ladies are from all parts of Europe and we even have spirited latinas waiting for you here. Imagine stepping into the common area and you lay eyes on a beautiful, blond sex bomb. You talk to her a bit and decide to go with her to one of the rooms for an intimate adventure ! The night is still young though and you want to experience far more. The thai babe sitting at the table is exactly what you've been looking for. She beckons for you to sit next to her. During the conversation it turns out that she offers massages. That is exactly what you need right now and soon after you are ready to take action once more. It turns out she is willing and able to let your fantasies come true !
What makes our nudist club in Munich special?
Every man has sexual fantasies and desires he cannot fulfill during everyday life. In our club these dreams become reality. How about a threesome ? The club surely hosts two girls willing to share you ! Did you ever have the pleasure with a beauty in varnish and leather or a racy latina ? Even these fantasies can be attended to.
The club is ideal for any sort of celebration or partying, from a steamy birthday bash to bachelor parties.
There are also regular themed nights for every occasion, on which the ladies are dressed accordingly (or undressed, to be more precise). The by far most popular ones are the lingerie nights, to which the girls wear garter stockings, pantyhose and high heels.
Unsere Kunden sind uns wichtig
Unser FKK-Club Fantasy:
Besuchen Sie unseren FKK-Club in München und lassen Sie sich von der einzigartigen Kombination zwischen Erotik und Erholung überzeugen. Unser Club bietet Wellnessmöglichkeiten wie Massagen, eine Sauna und Whirlpool, für die knisternde Erotik sorgen aber natürlich unsere Selbstständigen Girls aus allen Teilen Europas!

Nicht alle Damen 

bieten den gleichen Service an. Bitte stimmen Sie die Einzelheiten und Extras 

mit den Damen im Einzelnen ab.
Bill
Eventgalerie
Marc Sander war am 09.03. 2018 live bei uns:
Den Bericht der Bild-Zeitung mit Video und Fotos darüber findet ihr hier.
Micaela Schäfer war am 27.01.2018 live bei uns:
[video width="640" height="480" mp4="http://fkk-club-muenchen.de/wp-content/uploads/2018/01/Mica-Nackt.mp4"][/video] [video width="640" height="480" mp4="http://fkk-club-muenchen.de/wp-content/uploads/2018/01/Micaela-Schäfer-Fantasy.mp4"][/video] weitere Fotos und den Artikel über Micaelas Auftritt findet Ihr hier: www.abendzeitung-muenchen.de
Nikolausparty vom 08. und 09. Dezember 2017:
[video width="1920" height="1080" mp4="http://fkk-club-muenchen.de/wp-content/uploads/2017/12/larry-1568.mp4"][/video] [video width="640" height="480" mp4="http://fkk-club-muenchen.de/wp-content/uploads/2017/12/mark-1.mp4"][/video] [video width="640" height="480" mp4="http://fkk-club-muenchen.de/wp-content/uploads/2017/12/mark2.mp4"][/video] Mehr Videos von Miss Iron und Crystal Reynolds findet Ihr unter folgenden Links:
Nikolaus Besuch vom 06. Dezember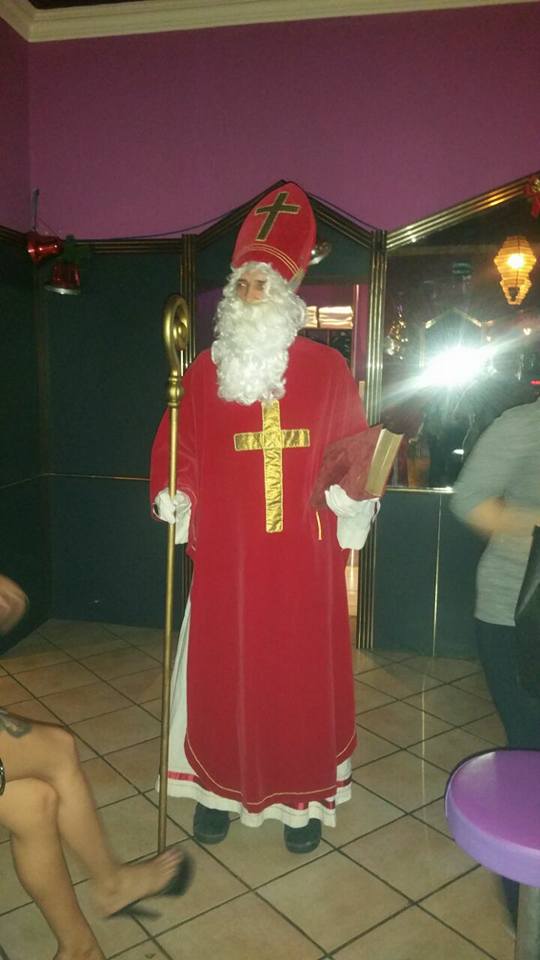 Highlights unseres Saunaclubs
Auf jeden Fall gilt aber: probieren geht über Studieren ! Schauen Sie vorbei und überzeugen. Sie sich selbst von den Highlights unseres Saunaclubs in München.
Ronald